A tart and fantastic taste is what you will find in Punch spreads. A strong flavour to go along with whole grain and tastier breads. A no-compromise approach, using fresh fruit whenever possible and hand-cut zest.
The sugar is dosed without excess, according to the taste above all. The Brix index representing the sugar content is clearly indicated on the label for those who are concerned about it in their diet.
Certified organic ingredients such as citrus and sugar are always favored. A label with a leaf indicates that more than 95% of the weight of the ingredients is certified organic.
Consult the interactive map to find out the points of sale.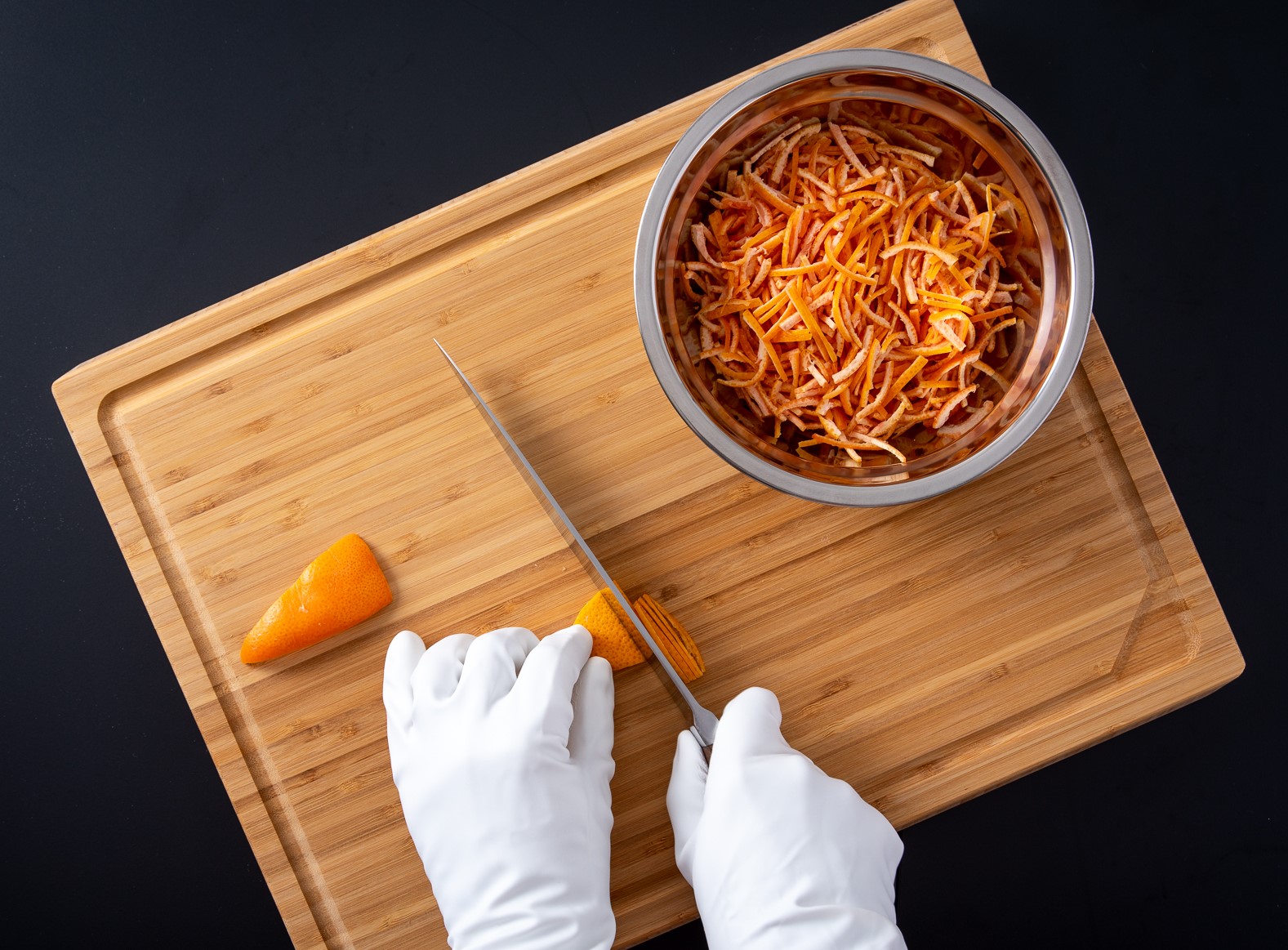 This is how citrus zest is cut in every jar of Punch Spreads.